Monique Morrow: Henley & Partners Global Citizen Award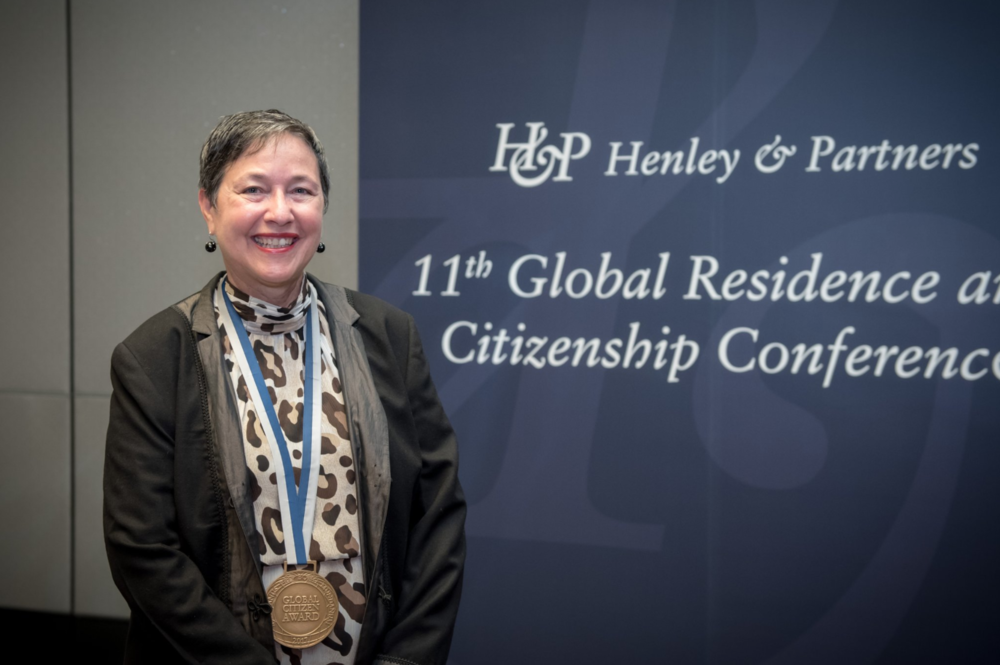 Monique Morrow, humanitarian, technological pioneer, and co-founder of The Humanized Internet, was today awarded the prestigious Global Citizen Award® by leading international citizenship and residence advisory firm Henley & Partners.
Synopsis of Sustainable Accomplishments
CloudNOW: Top Women in Cloud Innovations
CloudNOW, the executive consortium for the leading women in cloud and converging technologies announced Monique Morrow as being the 'Top Women in Cloud Innovations'.
WISE: Women in Standardization Expert Group
ITU organized its first Women in Standardization Expert Group (WISE) event at the World Telecommunication Standardization Assembly (WTSA-16), on 30 October 2016 in Yasmine Hammamet, Tunisia. The event consisted of a workshop on practical skills for successful negotiations, as part of ITU-T's commitment to promoting equality for men and women delegates attending its meetings and conferences, followed by a panel discussion highlighting the experiences of leading women from the ICT and standardization fields.